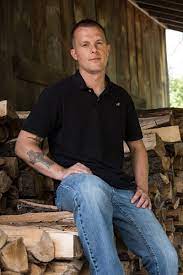 March 23, 2021
AUGUSTA – Rep. Tiffany Roberts, D-South Berwick, presented LD 693, An Act To Make the Pilot Program Providing Mental Health Case Management Services to Veterans a Permanent Program, before the Committee on Veterans and Legal Affairs on Monday. Congressman Jared Golden, who represents Maine's 2nd Congressional District, submitted written testimony in support of the bill.
While serving in the Maine House in the 128th Legislature, Golden sponsored LD 1231, which established a pilot program to provide mental health case management services for Maine veterans. Robert's bill ensures that case management services for veterans will continue after the pilot program's funding expires.
According to the Maine Office of Behavioral Health, 210 veterans were served by the pilot program between April 2018 and September 2019.
"It is important that this work continues to support those who provide such an enormous service to our country," said Roberts. "I grew up in a military family, with both parents and stepparents serving in various branches. I am keenly aware of the sacrifices that our veterans make, and it is my experience that, in many cases, veterans tend to have a mindset that they need to handle situations on their own. When veterans do ask for help, that window of time to provide assistance can be very short. Help must be provided as quickly as possible, and the offer for help must be ongoing and readily available."
"I would like to thank Rep. Roberts for sponsoring this bill and for her commitment to supporting veterans in Maine," said Golden. "I know that many other veterans and veteran organizations appreciate the effort she puts into supporting veterans in her district and all over the state."
Roberts is serving her second term in the Maine House of Representatives and serves as House chair of the Legislature's Innovation, Development, Economic Advancement and Business Committee.
Contact:
Jackie Merrill [Roberts], c. 812-1111